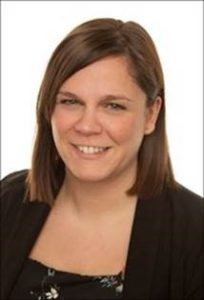 I am delighted to welcome you to the Bluecoat Trent Academy website. We are a newly opened and over-subscribed Free School with 660 Year 7, 8 and 9 students on-roll and a waiting list. With the addition of a new cohort each year we will be full by September 2025.
I am relishing the opportunity to not only lead a school but to shape it from its origins. I have a genuine love of education and learning, it transformed my life, giving me the freedom to make my own choices and enter a profession that brings me joy every day. I can therefore assure you that as Principal I am committed to ensuring your child receives the best standards in all aspects of school life.
The Bluecoat Trent Academy is committed to excellence for all; no matter what their starting point each individual will be supported in reaching their academic potential and striving to meet their goals. We provide extensive opportunities for our students to explore experiences beyond the classroom and discover their individual talents, be it on a sports field, in a theatre or leading an expedition.
We place equal value on ensuring our students grow and develop pastorally and socially. We aim that our students will make life-long friendships and, as in all of Archway's family of schools, there is a strong sense of community. Our students feel they belong.
In this caring and nurturing environment Bluecoat Trent students are preparing to become citizens of the world. Having explored new experiences and through high quality teaching they will be clear about their next steps and committed to making a positive contribution to society.
Please do continue to check the website for updates on student applications and job opportunities.
I look forward to meeting you in the coming months.
Claire McManus